Program Offerings
Any of the following can be customized to meet your company's specific needs:
Customized Workshops: tailored programs created for an individual or team to explore the different components of mindfulness and integrating it into everyday practice
Individual Mindfulness Coaching: coaching on a 1-on-1 basis for athletes looking to increase their performance, ability to focus, and motivation
Mindfulness Consulting For Athletics: partnering with stakeholders to develop and implement strategies to integrate mindfulness into overall practice and culture 
Supporting Articles
Mindfulness Training Enhances Endurance Performance and Executive Functions in Athletes: An Event-Related Potential Study

Mindfulness Mechanisms in Sports: Mediating Effects of Rumination and Emotion Regulation on Sport-Specific Coping

Effects of Brief and Non Mindfulness Meditation on Mood and Cardiovascular Variables.

The Effects of Mindfulness-Based Intervention on Shooting Performance and Cognitive Functions in Archers

Mindfulness-Based Stress Reduction Benefits Psychological Well-Being, Sleep Quality, and Athletic Performance in Female Collegiate Rowers
Meet Our Program Director
After a decorated career as a world class swimmer including a member of the US National Team and team captain at USC, Corrie turned to a yoga practice when her body was injured from years of over-training.  This yoga practice was the first introduction to mindfulness over two decades ago.  Corrie went on to be an award winning head coach for the University of California San Diego and incorporated mindfulness interventions into her team's training regime.  In her 10 seasons as a coach, Corrie's teams produced 17 national champions, 144 individual conference titles, eight conference team titles, over 43 team records and eight Olympic Trial qualifiers. Corrie was also a three-time consecutive Pacific Collegiate Swimming and Diving Conference Women's Coach of the Year and received the  UC San Diego Excellence in Coaching Award in 2014.   
Stepping away from coaching in 2016, Corrie now focuses on overall personal development of athletes and coaches and uses mindfulness as a tool to enhance self-awareness, wellness, and performance.  Corrie is the Director of Coach Development and Leadership at the UC San Diego Athletics Department and also a certified mPEAK (Mindfulness Performance Enhancement Awareness & Knowledge) Coach.  An avid surfer, Corrie lives in Solana Beach with her husband Ian and 2 children. 
For more information, questions, or to sign up contact:
Corrie Falcon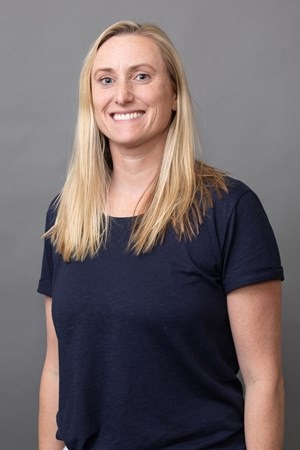 Mindfulness in Athletics Program Director
UC San Diego Center for Mindfulness
cfalcon@ucsd.edu