Compassion
"At long last, a self-compassion training for teens! This delightful, innovative program captures the essence of self-compassion for an age group that needs it the most. Wholeheartedly recommended!"
- Christopher Germer, Ph.D.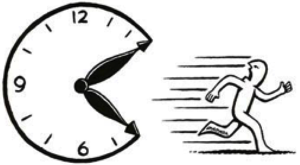 Imagine a flowering plant. A baking cake. A rising stock price. A healing wound. Time passing can be a beautiful thing.
When asked what gets in the way of consistently performing at their best, most people can easily identify obstacles such as time, energy, scheduling conflicts, and distractions. These can indeed be areas that need focus but what I've found in my coaching practice is that most of our real obstacles are internal. Another way to say this is, our greatest obstacle to peak performance is often ourselves.
Even at work, caring and compassionate relationships matter. Especially at work, it turns out. According to the American Time Use Survey, we spend an average 8.7 hours of every day at work (averaged over all 7 days each week), more than any other single time-use component. This means that if we're miserable at work, it makes a huge impact on the overall quality of our lives.
Perhaps you have seen the clever t-shirt depicting a pirate on his ship exclaiming "The beatings will continue until morale improves!" We tend to laugh at that sentiment because at some point in our lives we have probably found ourselves on the receiving end of that sort of "logic". And we also laugh because we know it is a ridiculous notion that pummeling someone with negativity will bring about more positivity. It's like continuing to put your car in reverse in order to move forward.