-The company benefits from holding the mindfulness program by having a-
"More mindful individual that will be able to be more focused at work, more productive and generate a more cooperative environment. A win-win situation for all." 
~Introduction to Mindfulness course participant
What would be possible if you could access clarity and calm in high-stress, high-stakes situations?
-Would you be more effective?
What would be possible if you understood your own emotional triggers and physiological reactions?
-Would you be more resilient?
What would be possible if you improved your listening, communication and empathy skills?
-Would you enjoy better relationships?
The WorkLife Integration Program (WIP) at the UCSD Center for Mindfulness is responding in an innovative and dynamic way to the rising concerns about the negative impact of stress on workplace productivity and employee health. Studies show that approximately 75% of all illness is related to stress and 83% percent of employees report that work is a significant source of stress. Add to this fact that the World Health Organization has estimated that stress has cost American companies more than $300 billion each year, and it is clear that we are facing an serious workplace problem.
Contrast these dismal statistics to those from companies with effective employee wellness programs. Recent research shows that companies with the most effective health and productivity programs achieved 11% more revenue per employee, delivered 28% higher shareholder returns and had lower medical trends and fewer absences per employee. And companies that invest more than average in employee training outperform the market by 45% and have returns that are 86% higher than those companies that spend less than average.
Our WorkLife Integration Programs address the stress and pressures that work and life have on our minds and bodies, our work performance and our personal lives. Our programs teach a variety of stress reduction methods, educate employees about the important role they play in their own health and well being, and assist employees in creating their own individualized mindfulness practice.
The tools we offer will help workers develop a healthier relationship with stress, one that allows them to control their response to stress and not be reactionary. We intend to be a catalyst in reducing the burgeoning negative workplace stress statistics and to be an influence in creating a better workplace culture through mindful awareness and practice.
Benefits
Mindfulness practice as a normal part of daily business and personal life can inspire:
Decrease in stress and stress related illness - improved quality of life
Increase in focus and awareness - more productivity and creativity
Increase in compassion for self and others - improved relationships
Shift in perception - better decision making, more positive outlook
Increased emotional intelligence- overall improved effectiveness and happiness
Learning Objectives
Defining mindfulness and exploring the benefits
Learning about the effects of stress on the mind and body
Experiential components include: seated and walking meditations, mindful eating, mindful movement, mindful communication
Didactic themes include: shifting perceptions, responding vs. reacting, awareness vs. auto pilot, the distracted brain, cultivating a non-judgmental attitude
Discussing the applications of mindfulness in personal and business relationships
Exploring the latest workplace, neuroscientific and clinical rnindfulness research
Learning how to create and sustain your own practice
Program Offerings
Any of the following can be customized to meet your company's specific needs:
Introduction to Mindfulness: A 4-6 week program introducing various mindfulness practices and integration into the workplace.
Mindful Working Workshops: multi-day, single, or half-day introduction to mindful work and life practices.
Mindfulness-Based Stress Reduction (MBSR): the most scientifically supported program, 8 weeks of weekly 2 ½ hour classes
Mindful Performance, Awareness & Knowledge (mPEAK): a mental-emotional brain- training program, offered as either an 8-week program or a 3-Day intensive
Lunch & Learn presentations: introducing the benefits and evidentiary foundation for mindfulness practice in the workplace
Mindfulness Consultation: for the development and implementation of strategies for the integration of mindfulness practices into overall corporate operations and culture
Presentations & Keynotes

Bring one of our Certified Teachers to present for your office lunch & learn or as a part of your conference or event. Our presentations are engaging, informative, practical, and evidence-based, offering applications that are tailored to your profession or goals. These 60 to 90-minute presentations provide a wonderful introduction to the What, the Why, and the How of Mindfulness and/or Compassion.

Our trainers have expertise in a wide range of professions, allowing tailored content to be offered in areas such as law, tech, healthcare, education and more.

On-Site Classes

You may have heard about the benefits of mindfulness in reducing stress and increasing resilience. It's been quite a hot topic in the media and is being integrated into a wide variety of settings, including healthcare, K-12 schools, workplaces, professional sports teams, governmental agencies, the military, even prisons. The benefits of bringing mindfulness into both work and life are increasingly being recognized, and research is supporting what millions of people already know. That being more awake in our own lives allows us to see the beautiful and the challenging as they arise in the moment. In turn, this awareness helps us appreciate the positives and respond intentionally to the difficult.

 The true benefits of mindfulness and compassion are only experienced and embedded with practice. Our multi-week classes provide 4, 6 or 8 weeks of instruction by our Certified teachers in various practices and topics, highlighting workplace applications and benefits. Depending on the length of program selected, topics & practices may include:

Threat Reactivity & Stress Management
The Neuroscience of Mindfulness Taming Digital Distractions

Continuing Education credits may be available. 

LEARN MORE ABOUT OUR 6-WEEK PROGRAM

This course includes:

Sitting Meditation 
Body Scan Meditation
Mindful Movement
Mindful Walking
Mindful Communication
Mindful Self-Compassion

Workshops & Retreats

Our Mindful & Compassionate Working Workshops provide a solid introduction to mindfulness, including training in various mindfulness practices, the scientific and evidentiary foundations for mindfulness practice both for individuals and in the workplace, and allows participants to experience the benefits of practice for themselves in a concise format. Depending on the length and goals of the program, practices taught may include meditation, mindful movement, mindful communication, body scan, or mindful eating.

 Programs can be customized from a 1-hour lunch & learn style presentation to a 2-day workshop.

Mindful and/or Compassionate Leadership

Who we are is how we lead.  ~ Brené Brown

Leaders face unique pressures. Your actions impact much more than your own direct experience. Whether you have one, ten, or one hundred direct reports or you direct an entire organization, your ability to lead with presence, authenticity, and clarity is critical to the success of your organization. This program can show you how to cultivate the very best of yourself so that you can connect with the best of your leadership skills.

After completion of the program, leaders will understand the key benefits of incorporating mindfulness and compassion principles and practices into their leadership roles and as part of their personal resilience toolkit.

This program may be customized in length and content, depending on goals and availability, from 4 hours to 2 days.

Check out Harvard Business Review's study on the impact of a Mindful Leadership training program on 57 senior business leaders.

How to Bring Mindfulness to Your Company's Leadership , HBR Dec 2016
Contact Info
For more information, questions, or to sign up contact: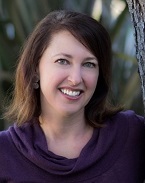 Shannon Jordan, MA
Worklife Integration Program Co-Director
UCSD Center for Mindfulness
sjordan@health.ucsd.edu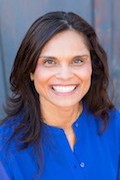 Cheryl Shah
Worklife Integration Program Co-Director
UCSD Center for Mindfulness
cashah@health.ucsd.edu
(619) 794-9022