Timezone
America/Los_Angeles
Body
Margaret Cullen, MFT
The workshop is made available on a donation basis with the generosity of the instructor (volunteer).
The standard workshop fee of $150 is being waived in lieu of donations to any one of the following charitable organizations: Save the Children, Doctors without Borders, and The International Committee of the Red Cross. Each of these organizations is helping those affected by the conflict in both Israel and Gaza.
Please make a donation directly to:
The International Committee of the Red Cross
The live online two-session, 4-hour Cultivating Equanimity course will focus on the understanding and cultivation of equanimity as a way of navigating life's inevitable ups and downs. Through a combination of guided reflections, meditations and discussions, you will learn what equanimity is, what it is not, how it can mitigate against compassion fatigue as well as a variety of accessible and straightforward ways to practice it.
A guided equanimity meditation will be provided for practice outside of class. This moment in history poses serious challenges to our equanimity. For many of us, the global crises we face seem unprecedented and the emotional and cognitive hijacking from social media and the 24 hour news cycle certainly is.
Now, more than ever, we need to find our way back to center, to regain perspective and balance, and to move forward with the greatest possible wisdom and clarity.
Margaret Cullen has been teaching and lecturing on equanimity for many years and is currently writing a book on the subject. 
Note: The workshop involves cognitive perspective taking and is therefore not appropriate for people who are more immediately affected by the current crisis. For those people, emotional support is more appropriate.
Schedule
Tuesdays, December 12 and 19, 2023
2pm-4pm PT
Instructor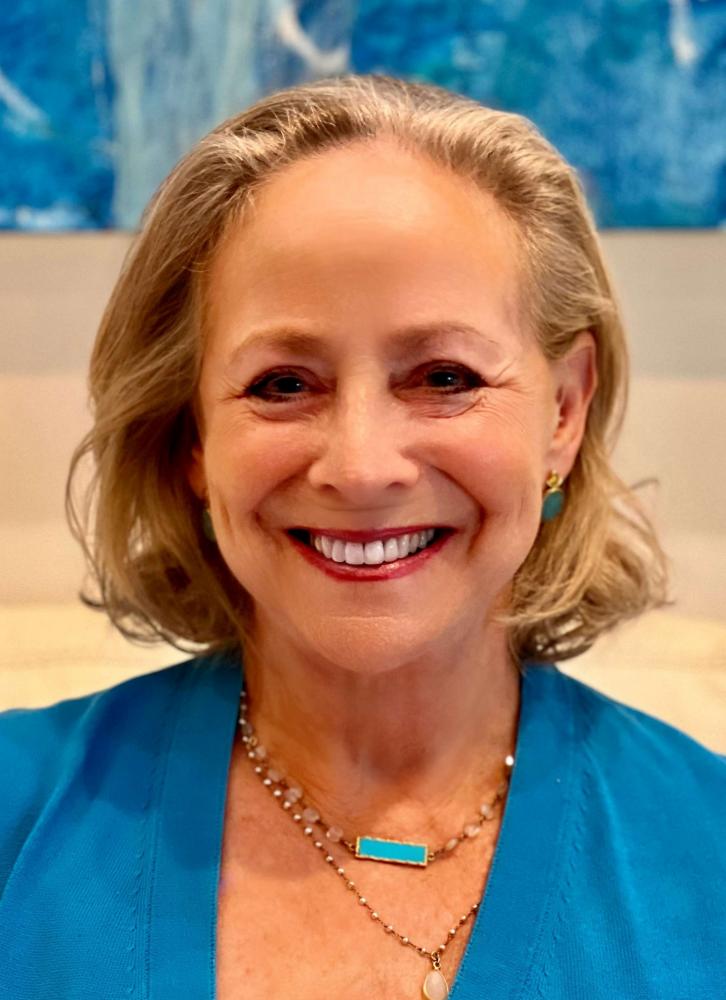 Margaret Cullen is a licensed psychotherapist and was one of the first ten people to become a Certified Mindfulness-Based Stress Reduction (MBSR) teacher. For over 20 years, she has pioneered secular contemplative programs for a wide variety of populations including physicians, nurses, HIV positive men, cancer patients, overweight women, military spouses college students, clinicians and educators. She has developed and taught contemplative interventions for research studies at Stanford, UCSF, Portland State, Penn State, University of Michigan, and University of Miami. In 2013, she developed a mindfulness and compassion program (MBAT - Spouse) for military spouses that she piloted at Ft. Drum, Maxwell Air Force Base, and Joint Operations Special Command. In 2015, she co-authored a book on Mindfulness-Based Emotional Balance (MBEB), an evidence-based program that she piloted across the US and Canada. She has also designed and co-delivered teacher trainings for both MBAT-Spouse and MBEB.
As a clinician, Margaret has been a facilitator of support groups for cancer patients and their loved ones for 25 years. In 2010, she was invited by Thupten Jinpa to contribute to the development of the Compassion Cultivation Training, first through the Center for Compassion, Altruism, Research and Education at the Stanford School of Medicine and currently as Founding Faculty for the Compassion Institute. A meditator for over 35 years, she has sat dozens of intensive retreats ranging from ten days to three months and has written extensively on mindfulness. Nothing brings her greater joy than contributing to a more compassionate world.