One-on-one mentorship (which can include web-based video conferencing for those not located near an approved mentor) is seen as a key component of development for new, as well as experienced, teachers of Mindful Self Compassion, providing the intimacy of a close connection with a seasoned teacher as well as the venue for open and honest exploration of challenges, breakthroughs, insights and possibilities that inevitably arise in teaching the program. The MBPTI has defined mentorship as: "A contractual arrangement between a mentor and mentee which focuses on a mentee's mindfulness-based teaching in secular settings and supports the ongoing development of personal practice. The purpose of this arrangement is to promote competency and best practice skills for teaching mindfulness in secular settings and to encourage the relevance of applying the principles of mindfulness in everyday life".
We have assembled the MSC Mentorship Program to assure that each trainee has an educational and inspiring experience of the mentorship process, and have carefully chosen each of our approved mentors based on their years of experience, training and wisdom.
The Process
Upon enrollment in the MSC Certification Pathway of the Institute, your next step will be to identify and engage a UCSD-approved mentor from the list below. It is important that before contacting one of the mentors via email, that you carefully review the MSC Certification Pathway.
Next, take the time to read each biography and consider contacting the mentor to arrange a brief phone interview to get a sense of whether you feel comfortable with this mentor. The arrangement is between you (as the mentee) and the mentor, so once you have determined that it is a good fit for both of you, you can jointly complete the contract and make arrangements for your regular mentorship sessions. Note: Your mentor will notify the MBPTI when you enter into a mentorship agreement with them, and will track the dates and times of sessions for reporting to the Institute for Certification purposes. However, it is required that you maintain your own record of sessions.
The Finances
While your financial arrangement is between you and your mentor, we have asked the UCSD-approved mentors to agree to a base hourly rate for trainees in the United States of $155 (US), but we also appreciate that this rate may not align with local economies in the different countries where MSC is taught. Our mentors are prepared to consider these local factors when determining an agreed-upon rate. We also know that individuals have varying financial circumstances and may need some consideration for these circumstances. If the fee is a financial hardship for any reason, then you are encouraged to discuss this with potential mentors and see if you can mutually agree upon a fee that is acceptable to both parties.
The Documentation
The MSC Mentorship Guidelines document provides a thorough description of the full process. Please download and read the document prior to setting up an initial meeting with a mentor.
The Process
The MSC Mentorship and Certification process is outlined here in great detail.
The Mentors
Take the time to consider each of the mentors listed below and reach out to any that seem like a good fit. You will be spending a significant amount of time in contact with your mentor (over the phone, online or in person) and you should choose carefully before proceeding.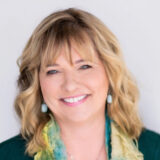 Michelle Becker, ​M.A., LMFT is a licensed Marriage and Family Therapist in private practice in San Diego, CA utilizing mindfulness and compassion based psychotherapy with individuals, couples, families and groups. She is a teacher trainer for Mindful Self-Compassion and co-founder, along with Dr.'s Germer, Neff and Hickman, of the Mindful Self-Compassion Teacher Training. She is also co-founder of the San Diego Center For Well Being and co-developer of the Mindful Living for Couples program. Michelle enjoys helping individuals, couples, families and groups to find a meaningful and satisfying way of life.
Contact Michelle Becker: www.wisecompassion.com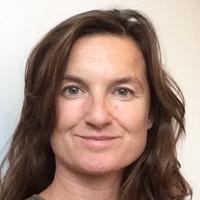 Zoe Shobbrook-Fisher has completed the Mindfulness Teacher Training Pathway at University of Bangor and is a Certified MSC Teacher and senior counsellor-psychotherapist. She supervises and mentors mindfulness and MSC teachers for the UK Mindfulness Network. After 11 years working as a student/staff counsellor and group facilitator in a university she set up her own company in south west London, which offers beginner and deepening practice MBSR and MSC courses and residential retreats. She delivers programmes to a wide range of groups, reflecting her commitment to making these trainings accessible to diverse populations, including workplace settings; MIND and NHS mental health patients. A lifelong yoga and meditation practitioner she has always been dedicated to paths of the heart and authenticity, and loves sharing the ways that mindful self-compassion supports this for herself and others. She volunteers for an informal network of Mindful Self-Compassion Teachers in the UK and enjoys writing, singing, dancing and being near trees as much as possible.
Contact Zoe Shobbrook-Fisher
Website: www.gomindfully.org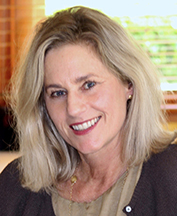 Anna Friis, PhD, is a certified MSC Teacher and a psychologist in private practise in Auckland, New Zealand. She specialises in mindfulness and compassion-based therapy. She has had a life-long devotion to ashtanga yoga, a form of moving meditation which provided the foundation for her evolution as a practitioner and teacher of MSC. Anna previously had a substantial career as the director of a public relations company specialising in crisis management, a challenging environment in which the practise of equanimity proved essential to the health and wellbeing of both herself and her clients. Her corporate life provided the inspiration for a Master's degree investigating the effects of stress and meditation on the autonomic nervous system. Her subsequent doctoral research demonstrated the psychological and physiological effects of self-compassion training, effectively reducing biological markers of stress among people living with diabetes. The results of these studies have been published as peer-reviewed journal articles, contributing to the scientific understanding of the mind-body effects of self-compassion and the MSC programme. Her current practise is "unbusying" which she describes as an orientation towards a more spacious, present-focussed life and a daily opportunity to practise more yang self-compassion.
Contact Anna Friis
Website: https://www.annafriis.com/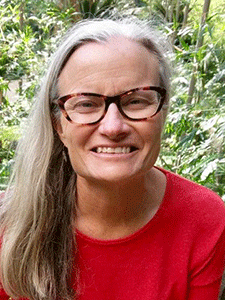 Tina Gibson is a certified MSC Teacher and teacher trainer. Based in Australia, she travelled to America, as part of the first MSC teacher training, and has been teaching with enthusiasm across Australia ever since. Tina also has years of experience teaching Mindfulness, having facilitated programs within Women's Health, the Education System, Cancer Support and the general community. Her MSC has also included programs specifically for Health Professionals and for young women. Tina practices what she teaches, bringing warmth, honesty, courage and humour to MSC in her life, her teaching and mentoring. She has a sound knowledge of health and education stemming from training and working in roles such as; Emergency Paramedic, Health Care Worker, Rehabilitation Counsellor, Kinesiologist, Health Educator and loving grandma.
Contact Tina Gibson
Phone: 0430-328-007
Website: www.adelaidemindfulness.com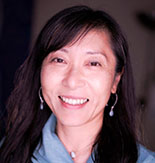 Noriko Morita Harth is a Certified Mindfulness-Based Stress Reduction Instructor, Certified Mindful Self-Compassion Instructor and the Managing Director of UC San Diego Center for Mindfulness. Noriko has been teaching MBSR and MSC since 2014. She also offers mentorships for MBSR and MSC teachers, MBSR Teacher Training programs, and practicum at the Mindfulness-Based Professional Training Institute at the UC San Diego Center for Mindfulness. 
Born in Japan, she moved to the States in 1985. Noriko feels that her life transforming journey of discovering and exploring mindfulness practices has allowed a more balanced life and identity between these two cultures. Noriko strongly believes practicing mindfulness and compassion, and bringing its principles into her life has and continues to help her grow as a person. She feels passionate about bringing these practices to other people's lives. It is her mission to share what she has learned, what she continues to learn to our community. In addition, Noriko sees an opportunity, based on her own integration experiences, to introduce mindfulness & compassion programs to the Japanese community.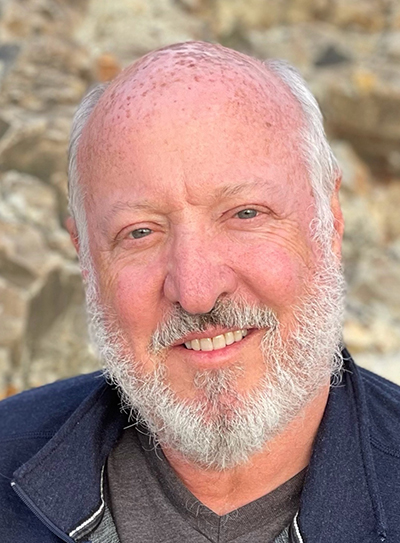 Steven Hickman, PsyD., is the Founding Director of the UC San Diego Center for Mindfulness. Steve is a Clinical Psychologist and a retired Associate Clinical Professor in the UC San Diego School of Medicine. Since founding the Center in 2000, he has taught over 60 Mindfulness-Based Stress Reduction (MBSR) courses, numerous other Mindfulness-Based Interventions (MBIs), including Mindfulness-Based Cognitive Therapy. Steve also co-created the teacher training program for the Mindful Self-Compassion (MSC) program and has trained hundreds of teachers over the years in that program. He is the former Executive Director of the Center for Mindful Self-Compassion and currently devotes his time to training, mentoring and teaching. Steve is also the author of Self-Compassion for Dummies.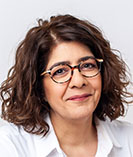 Mila de Koning has been working for years in general and mental health care and is a social therapist, nurse, mindfulness teacher and mindfulness teacher trainer. She is a Certified MSC Teacher and Teacher trainer as well. She has a long professional experience working in (mental) health care with groups. And she worked as a teacher for healthcare professionals. Since 2011 her focus is mainly on mindfulness and compassion and she started working for the VU University Medical Centre where one of her main roles was to bring mindfulness and self-compassion to healthcare. Currently she works as teacher and teacher trainer for the mindfulness and self-compassion programs at the Centrum voor Mindfulness in Amsterdam. One of her great aspirations is to bring mindfulness to healthcare, especially for doctors and other healthcare professionals. Together with Marga Gooren, MD she wrote the first book on Self-Compassion for Doctors. It has been published in Dutch in February 2020 and will be translated to English soon.
Mila is currently unable to accept new MSC mentees.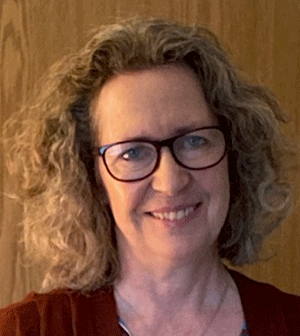 Ali Lambie has an MSc in Teaching Mindfulness-Based Approaches from the University of Bangor. Prior to training as a mindfulness teacher she was a counsellor for many years and manager of a counselling service within the NHS for the last eight of those. She is a Certified Teacher and Teacher Trainer of MSC and this work is her passion. These days she is fully self-employed teaching MSC and MBSR to general populations and in workplace settings where she lives in the south of England. She also runs several ongoing monthly groups, regular day and weekend retreats as well as 5-day MSC intensives and silent retreats further afield. Ali enjoys supporting other teachers as a supervisor, MSC consultation host and often has newer teachers working alongside her too. She has a deep love of the countryside and part of her practice is mindful walking in the woods each day.
Contact Ali Lambie
Website: https://www.mindfulnesshampshire.co.uk/

Marta Alonso Maynar, DClin Psy. is a psychologist and specialist in clinical psychology with the Ministry of Education and Science in Spain. She is the first Certified Teacher and Teacher Trainer in Spanish language and a pioneer in introducing compassion programs in Spain. Since 2012 Marta has delivered more than 26 MSC courses in her country. She has practiced meditation for the last 27 years. She is a founding member and the current President of AEMind (Asociación Española de Mindfulness y Compasión) www.aemind.es. She holds the recognition as European Expert in Psychotherapy by the EFPA. Marta is co-author, along with Vicente Simon and others, of the book "Mindfulness en la Práctica Clinica" and both created the triple CD with a booklet with 209 minutes of Mindfulness and Self Compassion audios and practices in Spanish with a booklet available on Amazon.
Contact Marta Alonso Maynar
Website: http://www.globalc.es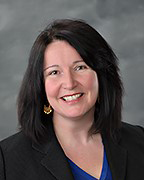 Dawn MacDonald, MSW, RSW, currently co-leads the Compassion Project, an innovative organizational change and development initiative of the Catholic Health Corporation of Manitoba designed to co-create the conditions for Compassion to flourish in Health and Human Services. She is a Certified Mindful Self Compassion Teacher and teacher trainer. Dawn also teaches Mindfulness Based Stress Reduction and has completed all the professional trainings at the Oasis Institute for Mindfulness-based Professional Education and Teacher Training. She is a Certified Compassion Cultivation Teacher by Stanford University's Center for Compassion Altruism Research and Education and a Senior Instructor for the Institute for Mindful Leadership.

Susan M. Pollak, MTS, Ed.D. is a licensed psychologist in Cambridge, MA. and President of the Institute for Meditation and Psychotherapy. For over 2 decades she has taught and supervised at Cambridge Health Alliance/Harvard Medical School, and is a co-founder of the Center for Mindfulness and Compassion at CHA. She has been teaching MSC with Christopher Germer since 2010, and worked on developing and refining the 8- week MSC course. A student of meditation and yoga since childhood, she has been integrating mindfulness and psychotherapy since 1985. Susan is the co-author of Sitting Together: Essential Skills for Mindfulness-Based Psychotherapy.
Susan is currently unable to accept new MSC mentees.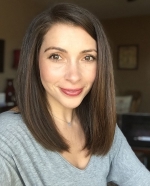 Megan Prager, MA is Co-Founder of Mindful Labs and Compassion Programs Director at UC San Diego Center for Mindfulness. She is a Certified Mindfulness Based Stress Reduction Instructor (MBSR), a Certified Mindful Self-Compassion Instructor (MSC), a Certified Compassion Cultivation Instructor (CCT), a Compassion for Couples Instructor (CFC), and an Adjunct Faculty member at San Diego State University. Megan is also a Teacher Trainer and Mentor for the UC San Diego Mindfulness Based Professional Training Institute and for the Center for Mindful Self-Compassion. In addition to teaching Mindfulness and Compassion-based programs, Megan specializes in developing and delivering trainings for Fortune 500 companies as well as for educational, healthcare, and academic settings. In all her ventures, Megan's passion and mission are the same: to empower individuals with an understanding of the important role they play in shaping their lives and well being. Megan believes through compassionate awareness individuals are able to utilize one of the best resources they have: themselves.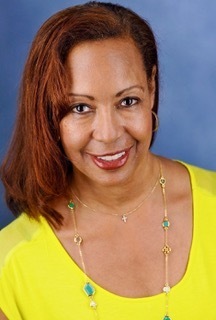 Sydney Spears, Ph.D., LCSW is a certified Mindful-Self Compassion teacher and Director of Diversity, Equity, Inclusion and Belonging for the Center of Mindful Self-Compassion. She also works part-time at the University of Kansas-School of Social Welfare specializing in teaching diversity, anti-oppression, social justice and clinical social work courses. Sydney has deep passion for advancing social equity for racialized people and all other underserved populations experiencing systemic injustices. Additionally, Sydney is highly committed to providing and integrating anti-oppressive and trauma-sensitive practices within her psychotherapy practice as a licensed clinical social worker. Her counseling service specializes in working with survivors of chronic stress and trauma generated from family relationships and sociocultural trauma.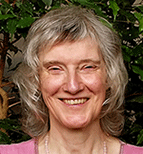 Judith Soulsby, MA, CQSW initially trained as a social worker and psychotherapist, and has a long-term Buddhist meditation practice.  While working as a research officer at Bangor University, UK, she helped found the Centre for Mindfulness Research and Practice (CMRP) in 2001.  Judith hastaught mindfulness-based approaches for CMRP since 2003, including training, supervising and assessing MBSR and MBCT teachers since 2006, and working as Director of CMRP's Master's Programmes for 6 years.  She is now semi-retired and works freelance, mainly teaching Mindful Self-Compassion and training teachers in this, and is now a Certified MSC Teacher and Teacher Trainer.  As well as greatly enjoying this work, she delights in singing with several local community choirs in north-west Wales.
Judith is currently unable to accept new MSC mentees.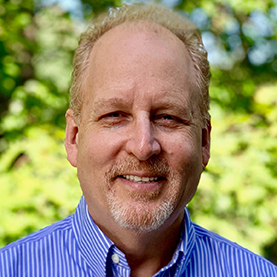 David Spound, M.Ed., is the Director of Valley Mindfulness (in Northampton, MA, USA) and is a certified teacher and teacher trainer of both Mindful Self-Compassion (MSC) and Mindfulness-Based Stress Reduction (MBSR). David has been teaching mindfulness since 2005 with his own company and on behalf of other organizations including the UMass Center for Mindfulness, the UC San Diego Center for Mindfulness, and the Center for Mindful Self-Compassion. With the Center for Mindful Self-Compassion, David leads MSC courses, MSC Teacher Training, online Mentoring Sessions, Silent Meditation Retreats, the online Community for Deepening Practice course, and the Ultimate Courage Men's Workshop. With Valley Mindfulness, he teaches MSC, MBSR, and sees private clients. From 2006 through 2013, David was a staff member of the UMass Center for Mindfulness where he taught MBSR and managed the "Oasis" MBSR Teacher Training and Certification Program. For David, his work as a teacher, teacher trainer, and mentor is a true labor of love.
Website: http://www.valleymindfulness.com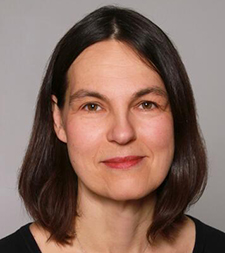 Arve Thürmann is a licensed psychologist and psychotherapist in private practice in Berlin. She also works as a supervisor and lecturer for behavioral therapy training institutes. After a retreat with Thich Nhat Hanh in 2000, she decided to extend her mindfulness and compassion practice into her professional work. She is an MBSR, MBCT and (since 2016) MSC Teacher Trainer, teaching mindfulness and compassion to aspiring psychotherapists. She leads the Mindfulness and Compassion in Psychotherapy Department at the AWP Berlin (Professional Association for Scientific Psychotherapy Berlin) and is now looking forward to living and teaching mindful self-compassion as a deepening practice.
Her special areas of interest include teaching MSC to both healthcare professionals and people with clinical illnesses. Her teaching work with healthcare professionals encompasses her role at the AWP, as well as appearances at conferences, in various private institutions, and in hospital wards.