An exclusive excerpt from "calming the rush of panic" by Bob Stahl, PhD and Wendy Millstine, NC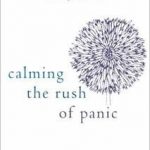 Frank's Story
Frank, an inventor, had come up with some new medical devices for use in lifesaving heart surgery. When he started a business to get these inventions in the hands of doctors, he had to deal with experiencing panic at times. When he was at the office—on his own turf and in control of his environment—he was fine and things went fairly well, but when he had to travel to sell and support the use of his devices it was another story.
Frank would have liked to have someone else in charge of sales for his business since he had so much panic, but he couldn't afford to hire the right professional just yet, and those who might be interested in helping him didn't have enough of a technological background. As a result, Frank needed to make sales presentations himself as well as thoroughly explain to the surgeons how to use his devices, which often meant accompanying them into surgery to consult with them on how best to implant and use them.
Just the thought of walking into the surgery was enough to make Frank's hands sweaty and his breathing rapid and irregular. He knew that he desperately needed to learn to calm down his panic so that he could successfully market his devices and see them put to good use. The last thing he wanted was to have a full-blown panic attack in the operating room.
Frank became proactive and took a mindfulness class, where he learned various formal meditations and informal practices that helped him a lot. Mindful belly breathing was one of his favorites since it helped him regulate his breath and come back into balance. Frank also related with the notion from sitting meditation that you are not your thoughts, but most of all he connected with "Pause, Observe/Experience, and Allow." This was incredibly helpful for him, in conjunction with mindful breathing that he could bring into everyday situations.
Whenever he thought about going out to see the surgeon or when he was about to go into the operating room, Frank would pause and take some mindful breaths in and out. This opened up a space for him to observe in a matter-of-fact way just what he was experiencing physically, mentally, and emotionally. Frank then began to allow and acknowledge what he was feeling and began to let things be. In time, those panicky feelings subsided and dissipated and Frank felt great relief, release, and happiness by learning how to face and transform his panic.
A helpful way to work mindfully with panic is called "Pause, Observe/Experience, and Allow." This informal daily practice can help you work through panicky thoughts and events so that you don't get so caught up in them.
So wherever you are—at the post office, at the bank, at the office, or at home, if you feel an activation of panic rushing within you — you can practice:
"Pause, Observe/Experience, and Allow."
Here's how it works:
When you notice the rush of panic emerging within, take a moment to breathe from your belly and pause to become present.
Observe and experience your body sensations, thoughts, and emotions.
Then allow them to be, giving space for them to go wherever they need to go.
See what happens when you bring the practice of "Pause, Observe/Experience, and Allow" into a panicky moment. Reflect upon the fact that life is indeed made of moments and although a moment of panic may seem like a thousand years, in actuality it's not very long. Like all events in the body and mind, whatever arises, passes—for all things are certain to change.
By practicing "Pause, Observe/Experience, and Allow" you can begin to be with the storms of panic as they come and go and gradually feel less affected by them. You are learning to give space to the storm of panic by not reacting to it. You are learning to pause, observe/experience, and allow the panicky feelings to go wherever they need to go. When you give space to the storm of panic, eventually the storm dissipates. You will come to see these mind and body states of panic as impersonal formations that are always changing. When you become less reactive and regard these panicky events as transient, you will become not so enslaved by them. In time, you'll experience deeper levels of freedom and peace.
Just as a mountain is steady and grounded in the midst of changing weather day in and day out, you can learn to sit in more balance with the weather systems of your own body and mind.

Bob Stahl, PhD., is the co-author of A Mindfulness-Based Stress Reduction Workbook, Living With Your Heart Wide Open, and Calming The Rush Of Panic.
Bob founded Awareness and Relaxation Training in 1991 as an educational organization based in Santa Cruz, CA. and has founded seven mindfulness-based stress reduction programs in the San Francisco Bay Area and currently directs MBSR programs at Dominican Hospital, El Camino Hospital, and O'Connor Hospital.
Dr. Stahl is a certified MBSR teacher who also serves as an Adjunct Senior Teacher for Oasis - the institute for mindfulness-based professional education and innovation of the Center for Mindfulness in Medicine, Health Care, and Society at the University of Massachusetts Medical School. Bob conducts numerous mindfulness meditation retreats and workshops for health care professionals, corporations, and educational institutions and has extensive experience working with individuals facing physical disabilities, chronic pain, life-threatening illnesses, and stress-related conditions.
Wendy Millstine, NC, is a freelance writer and certified holistic nutrition consultant who specializes in diet and stress reduction. With Jeffrey Brantley, she is coauthor of the "Five Good Minutes®" series and "Daily Meditations for Calming Your Anxious Mind." She lives in Sonoma County.