Schedule and Registration
Note: CFM requires a minimum of 10 registrants per program. Classes with fewer than 10 registrants will be cancelled and provided a refund. Please be aware of this when making arrangements to attend this program.
Date
Day & Time
Register
Teacher(S
Location
January 16 - March 5, 2024
Tuesdays
9 a.m. - 12 p.m. PST
Register Online
Megan Prager and Jennifer Miller
Online
February 17, 2023
Half-Day Retreat
9 a.m. - 1 p.m. PST
(Included with January MSC Program) 
 
Online
Course Description
How do you typically react to difficulties in life—work stress, feeling rejected, physical problems, or financial hardship? As human beings, most of us instinctively fight negative experiences and find fault in ourselves when things go wrong: "This shouldn't be happening!" "What's the matter with me!?" Unfortunately, this tendency just adds stress to our lives and the critical self-talk defeats us before we know what's happening. For example, the more we struggle to fall asleep, the harder it is to sleep; fighting with anxiety makes us feel worried all the time; and blaming ourselves for feeling bad just makes us depressed. But what would happen if, instead, you took a moment to calm and comfort yourself when you felt bad, just because you felt bad—much like you'd do for others? In other words, what if you learned the art of mindful self-compassion?
Self-compassion is a skill that can be learned by anyone, even those who didn't receive enough affection in childhood or who find it embarrassing to be kind to themselves. Self-compassion is actually a courageous mental attitude that stands up to harm—the harm that we inflict on ourselves every day by overworking, overeating, overanalyzing, and overreacting. With mindful self-compassion, we're better able to recognize when we're under stress and face what's happening in our lives (mindfulness) and to take a kinder and more sustainable approach to life's challenges. Self-compassion gives emotional strength and resilience, allowing us to recover more quickly from bruised egos to admit our shortcomings, forgive ourselves, and respond to ourselves and others with care and respect. After all, making mistakes is part of being human. Self-compassion also provides the support and inspiration required to make necessary changes in our lives and reach our full potential.
Research has shown that self-compassion greatly enhances emotional well-being. It boosts happiness, reduces anxiety and depression, and can even help you stick to your diet and exercise routine. And it's easier than you think. Most of us feel compassion when a close friend is struggling. What would it be like to receive the same caring attention whenever you needed it most? All that's required is shift in the direction of our attention—recognizing that as a human being, you, too, are a worthy recipient of compassion.
At the completion of this activity, participants should be able to:
describe the theory and research supporting mindful self-compassion
motivate themselves with encouragement rather than self-criticism
relate to difficult emotions with greater moment-to-moment acceptance
respond to feelings of failure or inadequacy with self-kindness
begin to transform difficult relationships, old and new, through self-validation
practice the art of savoring and self-appreciation
integrate core mindfulness and self-compassion exercises into daily life
teach simple self-compassion practices to patients, students, or clients
8-Week Course in Mindful Self-Compassion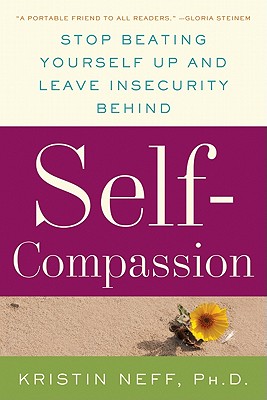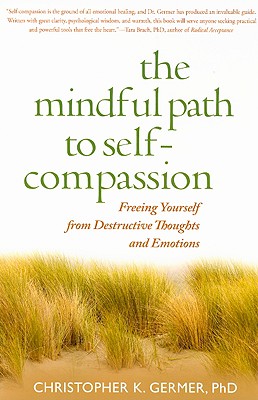 Mindful Self-Compassion (MSC) is a program developed by Kristin Neff, the pioneering researcher in the field of self-compassion (www.Self-Compassion.org ) and the author of Self-Compassion: Stop Beating Yourself Up and Leave Insecurity Behind; and Christopher Germer, a clinical psychologist who specializes in mindfulness and compassion-based psychotherapy (www.MindfulSelfCompassion.org ) and the author of many books including A Mindful Path to Self-Compassion.
In this program, you will learn:
How to stop being so hard on yourself
How to handle difficult emotions with greater ease
How to motivate yourself with encouragement rather than criticism
How to transform difficult relationships, both old and new
Mindfulness and self-compassion practices for home and everyday life
The theory and research behind mindful self-compassion
How to become your own best teacher
The Mindful Self-Compassion program is offered in two different formats for the maximum flexibility:
The 8-week format - consists of 8 weekly, 3 -hour sessions with 15 min breaks in a classroom/discussion group format, plus a 4-hour retreat. This class is often most easily integrated into our lives and offers an extended opportunity to deepen and solidify our practice.
The 5-day format - consists of a 5-day intensive in a retreat format. The course is typically offered in a retreat setting and offers the ability to learn self-compassion while taking time away from our ordinary stressors and immersing ourselves in practice. For more information, refer to the 5-day MSC Intensive page.
NOTE: We recommend that if your schedule will not allow you to attend the first session, or prevents from attending any two sessions of the course, that you consider waiting until the next offering of the program.
8-week MSC Course Fee
The course includes the a MSC workbook, handouts, guided meditations and instruction and is offered for $575 ($525 if you pay in full 30 days in advance for the course). 
Please Note: Those who have completed a UCSD Mindfulness-Based Stress Reduction program can receive a $50 discount on the 8-Day MSC Program or the 5-Day MSC Intensive Training Program. (Not applicable for Introduction to MSC Workshop, SC-MSC, or 2-Day MSC Core Skills Workshop.) Please email us (mindfulness@health.ucsd.edu) before you register to receive your discount code.
UC SAN DIEGO EMPLOYEE DISCOUNT
UC San Diego Employees may take the course for $525 (or $475 if you pay in full 30 days prior to the start of class).
UC SAN DIEGO HEALTH EMPLOYEE DISCOUNT
We have partnered with the UC San Diego Health Employee Wellness Program. UC San Diego Health Employee Fee: $365.00. Learn more here!
Continuing Education
Additional $50 fee for CE credits.
Continuing education credits are awarded in the following categories: American Psychological Association and Board of Registered Nursing.
Psychologists: UC San Diego Center for Mindfulness is approved by the American Psychological Association to sponsor continuing education for psychologists. The UC San Diego Center for Mindfulness maintains responsibility for this program and its content. 24.0 CE credit.
California licensed MFTs, LPCCs, LEPs, LCSWs: This activity is an approved continuing education program by the American Psychological Association. Credit hours may be applied to your license renewal through the California Board of Behavioral Sciences. 24.0 CE credit.
Nurses: UC San Diego Center for Mindfulness is approved by the California Board of Registered Nursing to sponsor continuing education. Provider Number CEP16351. 28.5 contact hours.
Cancellation and Transfer Policy
A refund (minus your $50 non-refundable and non-transferable deposit) will be made for cancellations in writing via email to mindfulness@health.ucsd.edu prior to the 2nd class will. There will be no refund after the 2nd class.
In the unlikely event that the course is canceled, UC San Diego Center for Mindfulness is responsible only for a full refund of the registration fee and not for transportation, hotel accommodations or any miscellaneous expenses.
Note: CFM requires a minimum of 10 registrants per program. Classes with fewer than 10 participants will be cancelled and provided a refund. Please be aware of this when making arrangements to attend this program.