We are thrilled to announce registration is now open for our Mindfulness-Based Stress Reduction Workshop for Nurses January 28, 2012, 9am-3pm at UC San Diego Moores Cancer Center, La Jolla, CA. Please join workshop leaders Lois Howland, DrPH, MSN, Livia Walsh LMFT, MS, MA, RN, and Amy Holte, PhD, MEd, in this exciting experiential workshop. You will gain insights on bringing mindfulness into your daily life for self-care along with exploring strategies for offering mindfulness to your patients to promote healing. This continuing education activity has been approved for 7 contact hours by the UCSD Medical Center Nursing EDR which is accredited by the California Board of Registered Nursing, Provider # CEP55 .
In this workshop, nurses will learn how to:
Practice mindfulness strategies and techniques
Practice self-care on and off the job
Apply mindfulness and self-care in daily activities, such as eating, walking, and moving
Integrate mindfulness into interactions with patients, colleagues, family, and friends
Improve ability to cope with short- and long-term stressful situations
Implement brief mindfulness practices with patients and family members as a means of coping with acute pain, anxiety, and distress

Lois Howland, DrPH, R.N.
Senior MBSR Teacher
Lois Howland, DrPH, RN, completed the professional training program in Mindfulness-Based Stress Reduction at the Center for Mindfulness, University of Massachusetts Medical School, and at the Omega Institute with Jon Kabat-Zinn, PhD, and Saki Santorelli, EdD. She has been a mindfulness practitioner since 2000. Dr. Howland is a graduate of the UCSF School of Nursing, and the Harvard School of Public Health. Dr. Howland is a full-time faculty member in the School of Nursing, University of San Diego, and conducts research related to biological mechanisms of stress particularly as it affects maternal and child health.

Livia Walsh, RN, LMFT
MBSR Teacher
Livia Walsh is a nurse and licensed psychotherapist in private practice in Encinitas, California. She developed an interest and pursued training in the area of holistic/integrative health including mindfulness over her 30 plus years of professional practice. She completed the MBSR training program at the University of Massachusetts Medical Center and Omega Institute under the direction of Jon Kabat Zinn, Saki Santorelli and the senior teaching staff. Ms Walsh also teaches MBSR at the Senior Center in Encinitas. She integrates mindfulness in her work with patients and students. In her capacity as clinical supervisor at San Diego Hospice and other institutions she has taught mindfulness-based interventions to graduate/post-graduate students and professional staffs. Ms. Walsh believes strongly in the mind-body connection and in an integrative approach to achieve and sustain optimal health and well being.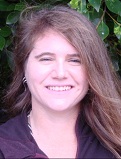 Amy Holte, PhD, MEd
Senior MBSR Teacher
Amy Holte, Ph.D.,M.Ed. has been a meditation practitioner since 1997 and has been teaching mindfulness techniques for health, stress-reduction, and well being since 1999. She is a graduate of The University of Texas at Austin where she completed her doctoral research on meditation and the brain in an interdisciplinary Ph.D.program in East West Biopsychology, and a M.Ed. in Human Development and Education. Dr. Holte is the Director of Mind-Body Medicine and Team Leader of the Functional Restoration Program at The Center for Orthopedic Care in SanDiego where she teaches mindfulness, meditation, yoga, and tai chi in her work with chronic pain patients.