"If we hope to go anywhere or develop ourselves in any way, we can only step from where we are standing. If we don't really know where we are standing…
We may only go in circles…"
– Jon Kabat-Zinn
Navigating Life's Challenges is a 5-Day residential adaptation of the empirically-supported 8-week Mindfulness-Based Stress Reduction (MBSR) program. In this program you will experience the key components of the 8-Week MBSR program as developed by Jon Kabat-Zinn. Participating in Navigating Life's Challenges is an ideal experience for anyone who does not have access to being able to participate in a formal 8-week MBSR program. Holding the heart of the 8-week MBSR program we journey together to mindfully explore ways of navigating and cultivating a new healthier relationship to the challenges and struggles in our lives. Navigating Life's Challenges is for anyone who would like to learn more effective coping skills that have the potential to lower and change their relationship to stress.
This highly participatory program will include:
Guided instruction in mindfulness meditation practices
Gentle stretching and mindful movement
Inquiry exercises to enhance awareness in everyday life
Individually tailored instruction
Group dialogue
Guided audio files for home practice and workbook
Objectives
Identify the key aspects of mindfulness as it relates to stress reduction, coping with pain and illness and enhancing well-being
Articulate the difference between NLC from relaxation and other distraction techniques that may seem similar but are fundamentally and theoretically quite different in contending with difficulty and enhancing quality of life
Apply mindfulness techniques in both personal and professional settings as a means of contending more effectively with the demands of both settings
Apply mindfulness into social interaction with patients, colleagues, supervisors, family and friends to facilitate more effective and mindful communication.
Describe the potential benefits of the program (and mindfulness in general) to educate patients and their families about the benefits of such programs in their own lives
Utilize brief mindfulness practices with patients and family members as a means of contending with acute pain, anxiety and distress.
Target Audience
This intensive training is designed for members of the general public, as well as for professionals who wish to integrate mindfulness into their work. Participating in the Navigating Life's Challenge's program satisfies a prerequisite for becoming an MBSR program teacher. Meditation experience is not necessary to participate in this 5-day Residential Intensive. All are welcome!
Training
Program activities include meditation, short talks, experiential exercises, group discussion, and reflection. The goal is to access and cultivate one's own inner wisdom for the ability to be non-judgmental, compassionate, passionate, present, and aware. Through this way of being, one can cultivate and navigate a different relationship between themselves and the things that challenge them in life. For more information on mindfulness and it's potential benefits, please visit the Mindfulness-Based Stress Reduction webpage.
Participant Guidelines
Although participants take primary responsibility for their own safety and well-being in an NLC program, we would also like to be sure that this program is a good fit for you at this time. In order to assist you and the teachers in making this determination, you will be asked to fill out a survey (application form) during the registration process. The information you provide will only be reviewed by NLC teachers and not by administrative personnel. After completing the registration, you will be notified of your formal acceptance to the NLC program. Please do not make any travel arrangements until you receive a formal acceptance.
Program Trainers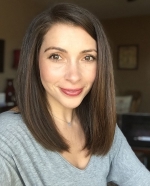 Megan Prager is a Certified Mindfulness-Based Stress Reduction Instructor, a Certified Mindful Self-Compassion Instructor, and Compassion Programs Director and University Liaison at UC San Diego Center for Mindfulness. Megan is also an Adjunct Faculty member at San Diego State University and a Certified yoga Instructor. In addition to teaching Mindfulness-based programs, Megan specializes in developing and delivering mindfulness trainings for Fortune 500 companies as well as for educational, healthcare, and academic settings. Megan is one of the founders of the UCSD Center's Work-Life Integration Program and co-founder and teacher trainer for the UCSD Professional Training Institute's 9-Day MBSR Teacher Training Practicum. She is currently collaborating with Universities to establish and instruct Mindfulness and Compassion courses at the collegiate level. In all her ventures, Megan's passion and mission are the same: to empower individuals with an understanding of the important role they play in shaping their lives and well being. Megan believes through compassionate awareness individuals are able to utilize the best resource they have: themselves.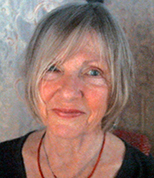 Carolyn West, Ph.D. is a graduate of Northeastern University in Boston and has held faculty positions at American International College and Western New England University, both in Springfield, Massachusetts. A unifying thread of her rich and lengthy people-centered career has been the integration of her work in the areas of psychology and clinical practice, particularly with children and women, with her decades long mindfulness study and practice. Mindfulness has been central to her work across populations – with children and their families, as well as teachers, college students, and patients participating in cardiac rehabilitation. From 2005 through 2018, she was part of the teaching faculty at the Center for Mindfulness in Worcester, Massachusetts where she offered courses in Mindfulness-Based Stress Reduction and, as a senior instructor, provided encouragement, mentoring and training to teachers across the world.
Grateful for her own teachers and experience, Carolyn views the mentoring relationship as one of remarkable intimacy, with encouragement and support provided in the context of a shared exploration of the landscape of teaching mindfulness. Her most influential mindfulness teachers continue to be her children and grandchildren.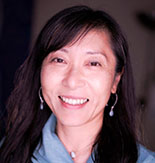 Noriko Harth is a Certified Mindfulness-Based Stress Reduction Instructor, Certified Mindful Self-Compassion Instructor, and the Managing Director of UC San Diego Center for Mindfulness. Noriko trained in MBSR under the direction of Susan Woods, Char Wilkins, Patricia Rockman, and Allan Goldstein, and trained in MSC under the direction of Christopher Germer, Kristin Neff, Michelle Becker, and Steven Hickman. Born in Japan, she moved to the States in 1985. Noriko feels that her life-transforming journey of discovering and exploring mindfulness practices has allowed a more balanced life and identity between these two cultures. Noriko strongly believes practicing mindfulness and bringing its principles into her life has and continues to help her grow as a person. She feels passionate about bringing these practices to other people's lives. It is her mission to share what she has learned, what she continues to learn, to our community.
Continuing Education Credit
Psychologists: This program is sponsored by UC San Diego Center for Mindfulness. The UC San Diego Center for Mindfulness is approved by the American Psychological Association to sponsor continuing education for psychologists. The UC San Diego Center for Mindfulness maintains responsibility for this program and its content. This course offers 27.0 CE credit.
California licensed MFTs, LPCCs, LEPs, LCSWs: This activity is an approved continuing education program by the American Psychological Association. CE credit may be applied to your license renewal through the California Board of Behavioral Sciences. For those licensed outside California, please check with your local licensing board to determine if CE credit is accepted.
Nurses: UC San Diego Center for Mindfulness is approved by the California Board of Registered Nursing, Provider Number CEP16351, for 32.0 CE credit.
Cultural and Linguistic Competency Statement
This activity is in compliance with California Assembly Bill 1195 which requires continuing medical education activities with patient care components to include curriculum in the subjects of cultural and linguistic competency. Cultural competency is defined as a set of integrated attitudes, knowledge, and skills that enables health care professionals or organizations to care effectively for patients from diverse cultures, groups, and communities. Linguistic competency is defined as the ability of a physician or surgeon to provide patients who do not speak English or who have limited ability to speak English, direct communication in the patient's primary language. Cultural and linguistic competency was incorporated into the planning of this activity. Additional resources can be found on the UC San Diego CME website.
Disclosure
It is the policy of the University of California, San Diego Center for Mindfulness to ensure balance, independence, objectivity and scientific rigor. All persons involved in the selection, development and presentation of content are required to disclose any real or apparent conflicts of interest. All conflicts of interest will be resolved prior to an educational activity being delivered to learners through one of the following mechanisms: 1) altering the financial relationship with the commercial interest, 2) altering the individual's control over CE content about the products or services of the commercial interest, and/or 3) validating the activity content through independent peer review.
Tentative Schedule and Reading
Day 1
Registration: 1:00 pm-5:00 pm
Dinner: 5:30 pm-6:30 pm
First Session: 6:45 pm-8:45 pm
Day 2-Day 5
Morning Practice: 7:00 am-8:00 am
Breakfast: 8:00 am-9:00 am
Morning Session: 9:00 am-12:30 pm
Lunch: 12:30 pm-2:30 pm
Afternoon Session: 2:00 pm-6:00 pm
Day 6
Morning Practice: 7:00 am-8:00 am
Breakfast: 8:00 am-9:00 am
Morning Session: 9:00 am-12:00 pm
Recommended Reading
Full Catastrophe Living: Using the Wisdom of your Body and Mind to Face Stress, Pain and Illness; By Jon Kabat Zinn
Frequently Asked Questions
I am flying in for the program What are my options and what do you recommend?

See our LOCATIONS page for details about travel to the retreat centers and preferred airports. The UCSD Center for Mindfulness will set up a Ride Share Bulletin Board in coordinating shuttle rides for those arriving by air at local airports.

What time should I plan to arrive? When do we finish?

We will begin checking people in at the retreat center after 1pm on the first day of the program. We plan to end the training by 1:00 pm on the last day so please plan your travel accordingly, using the time guidelines above. Sometimes situations arise in which people have to leave the training earlier than noon on the last day but we strongly urge you to avoid this if at all possible.

What do I need to bring?

If it is at all possible, please bring a meditation cushion (zafu) and a yoga mat. We will have a few cushions but not enough to go around, so if you have one and can squeeze it into your luggage or bring it as a carry-on please consider doing so. It is always advisable to check the weather forecast prior to traveling, to help guide you in proper clothing choices.

What should I expect regarding the format of the program?

This program is taught in an intensive experiential format, which means there is a great deal of mindfulness practice embedded in the program, and we want to reiterate that now so you are not surprised when you get here.

What should I read prior to arriving?

Check the "Schedule and Required Reading" page of the specific program you are registered to attend.

What if I require some special accommodations or have dietary restrictions?

While you are asked to note specific food restrictions on your registration application, if there are any additional food or medical concerns we should be aware of please let us know of these in advance so we may assist you.
Registration Fees
Fees for this offering are variable. To determine exact fees, please view your specific course of interest in the calendar listing at right.
Continuing Education Credit Fees
Continuing education credits for participation in this program are available for an additional fee
Psychologists, Psychotherapists (LCSW, MFT, LPC)        $75
Partial Payments
Partial payments are acceptable; however a non-refundable and non-transferable minimum deposit of $300 USD is due upon registration.
Please be aware that the early-bird rate is available for all participants who register and pay their balance in full by the Early-Bird Deadline. All early-bird rate participants who have a remaining balance after that date will have their fees automatically adjusted to the General Session Rate.
All remaining balances must be paid in full 30 days prior to the start of the program or your registration will be cancelled for non-payment and you will not be permitted to attend.
Cancellation Policy
A refund (minus your $300 non-refundable and non-transferable deposit) will be made for cancellations submitted in writing on or before a date 30 days prior to the start of the program. No refunds will be allowed after this date.
In the unlikely event that the course is cancelled, UC San Diego Center for Mindfulness is responsible only for a full refund of the registration fee and not for transportation, hotel accommodations or any miscellaneous expenses.