Albert Schweitzer said, "At times our own light goes out and is rekindled by a spark from another person. Each of us has cause to think with deep gratitude of those who have lighted the flame within us."
Nowhere is this spark as bright than in the heart of a youth. Nowhere does there lay a stronger elixir to waken your purpose than in the sparkling enthusiasm of a child's spirit. And nowhere is there a grander purpose than the need to ease the suffering of a child.
The beautiful thing about helping children is that buried beneath the armor and attitude is this snow-white innocence, this flawless foundation, this feral potential still connected to God, or source, or that which is greater than us individually. This goodness remains steadfast despite the harm adults have done.
Our mission is to guide them back to this place of bliss, if only momentarily. In the shift to recovery, not treatment, we have come to understand "recovery" as recovering that which was lost from us: innocence, joy, light, that feral potential. Discovering the road back to that place of purity and reclaiming our power is the key to freedom from suffering.
Our mission, should we choose to realize it, is to be the guides whose purpose is to steer youth back to reclaim their potential. We do this each time we teach that even in the unbearable moments in life and in the dark of a night of unimaginable pain, there shines a dim but powerful light that will one day illuminate the darkness. And within this light, there shines their power and their way out of suffering.
Ideally we strive to plant the seeds of patience, tolerance and acceptance in our youth.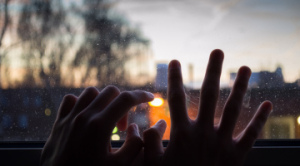 We affirm: "Life is not fair and no you did nothing wrong. No it is not your fault. No you do not deserve what happened to you. No one can make it better, but one day if you just hang on — have faith — one day, I promise you will be OK. One day you will emerge from this stronger and more powerful than you can ever imagine."
When the testimony of sharing lived experience trumps our cool "professional boundaries," we make a true and lasting difference. Speaking from the heart and sharing our human experience plants seeds of hope, inspiration, and resilience in youth. Nowhere can we feel the way of freedom from suffering than knowing someone who has walked down a similar path of torment, come out standing steady despite someone else's best effort to make them fall, and still has enough fierce courage left to tell their story.
Speaking candidly, most youth who like myself come to be in jail, in foster care, or other programs do so by force of their external circumstances. Many come from fragmented, broken homes where they witness and endure unspeakable acts of cruelty from the adults who should be protecting them. Rarely do youth land in these places by their own choice.
Emotional, physical, spiritual, and sexual abuse manifest in the blueprint of our souls and spirits. Such abuse might express itself as a 4th grader bullying his classmate, a youth stealing, a youth who yells obscenities at authority figures, who refuses to eat, who is promiscuous, who skips school, who takes drugs, who cuts their flesh in an effort to feel or not feel pain. It's the days of silence before an attempted (or successful) suicide where we often mistake the symptom for the cause and fail in our attempts to "treat" them. It's that approach which undermines the very core of their suffering. And it's where we as adults fail them yet again.
It was in the vacant blue eyes of an 8-year-old boy named Travis who came to live in my home when I first realized how futile, how misguided, and how inhumane this system to care for children was. It is still raw, and I am not sure yet if I can fully capture how profoundly my time with him altered my heart. This experience both expanded my heart beyond what I thought was possible and then reduced it to nothing when he was gone.
One day while we were together, Travis "disconnected." Fell silent, withdrawn. And I asked him, "What are thinking about? What makes you so sad? You can tell me anything, and I will believe you. And there's nothing you tell me I won't think is important." After awhile, he came to me and said, "I'm sorry. I don't know why sometimes I can be happy, and all of the sudden I feel sad. It comes out of nowhere." I looked at him, cupped his tiny perfect chin in my hand, peered into his blue eyes and wrapped my arms around him. I hugged him tightly and said "I know. And it's OK. I feel like that sometimes too. And you know what? One day you won't feel like that all the time. One day you'll take that sadness and turn it into happy."
All he was unable to say was conveyed in the way he hugged me back. And in that precious moment when he mumbled "Thank you." I thought my heart would break.
There was nothing I learned from a text book, nothing from evidence-based practice, and nothing in the foster parent orientation that prepared me for that moment. I reacted from my heart.
My only desire was to ease his suffering and instill within him the tiniest notion that no matter what he felt, it was OK and that it was only temporary.
The reality is that when we come into a child's life to aid them, they are held in a punitive, restrictive, inflexible system. We don't always look past that to what brought them into that system to begin with. If we increased our awareness, we would see that few children are delinquent, homeless, end up in jail, or in foster care by their own volition. They come to these places battered, bruised, and sad, having been victimized by adults.
In the months that passed with Travis, after my heart ran ahead of any reason, I watched a sad little boy turn into a bright, happy, fun-loving child who didn't need medication or to be bounced around from foster home to foster home. What he needed was to be loved.
Now, there was nothing I could have offered Travis that ever could have replaced what his parents failed to give him. My love was a Band-Aid to soothe him until he could grow enough to care for himself. But far more miraculous than anything that I gave him was what he gave to me.
One of my tendencies was to over-explain myself; to offer excuses and/or apologies for nearly everything to everyone. One day, I was going on and on to a friend about why I didn't do something when from the top of the stairs I heard this little voice say, "LeesaMaree, stop that. You don't have to explain yourself. It's OK whatever you do." I froze at his wisdom and the fact that he cared to try to ease my suffering. Wow.
Then, I came to deeply understand the bigger context of this whole boundary thing. And I came to know that anytime we seek to engage in the helping of another being, it is not so simply a gift we give. It is not one sided.
The moment we think this, we have already failed. We as the perceived "givers" are really part of a mutually beneficial healing exchange connected to a greater energy. Once we come to understand and seek to increase our sensitivity and re-establish the heart in recovery and treatment, once we incorporate living testimony in our practice, only then will we make a true and lasting impact.
This time of year we celebrate thanks for many blessings. But as a "profession," we overlook the rich and beautiful gifts that the children we encounter give us: the opportunity to care, to express our warmest compassion, and to ease suffering. All these things alter us. They allow us to ascend toward the deeper meaning of our shared human experience. The next time a child or a parent or someone else says thank you for the work you do, with humility and honor defer him or her and say, "No, thank you."
Thankful
(a poem inspired the youth who have walked into my life and left imprints upon my heart)
The leaves fall…fluttering to the ground…landing like a thrush
Awaiting winter's rush from summer's dream
I remember summer… bright green and sparkling
and I remember you…your hand extended towards mine…offering me your heart
Giving me that moment…your time…yourself
You said, "Come this way. Here, let me show you… See the sun how it shines?"
Your smile confused the sun and stole starlight's sparkle
"Listen. You can hear the grass tell its secrets …follow the burrowing bunny, he knows the way…see the Stellar Jay…as he chats up dawn…urging the flowers to wake up…he knows what I am talking about. His blue wings touch heaven"
I ran away from you...but never far… You were everywhere…in everyone
You tied me with a fragile cord of compassion…bound me to the fertile ground…tied me to heaven...left seeds in my hand
You allowed me to fall but not be crushed
Like the leaves, I too have been pink, russet, pumpkin and golden
It was the seeds you left… clutched tight in my hand
One day I remembered...it all came back in one fell whoosh
You cared …You took the time…You forgave me
You gave me another chance and a million more
You listened to me…You reignited the spark
Oh I am so thankful for You
Oh those seeds you left… I planted them under the moonlight…and when they blossomed…I crushed them and stuffed them in my heart
I knew what to do 'cause you said "the best way to show someone how much you appreciate them is to pass on what they gave to you."
So…I watered the seeds with tears...transformed my fears…infused them with love
Oh I didn't have it for myself…that care and concern
But I do for them…the ones that come behind me
So I scattered the seeds in the wind of each encounter
Oh, and I did exactly as you taught me …I gave my heart generously and... I fertilized the seeds with glitter...so that those who come behind me will sparkle brighter…than I ever did
---
About the Author