History of the Krupp Endowed Fund
Thanks to the generosity and vision of Richard "Dick" Krupp, UC San Diego has established the Krupp Endowed Fund (KEF). The primary aim of the KEF is to support research that examines the benefits of natural complementary and alternative medicine and integrative medicine approaches that show the greatest promise of bettering human health for the largest number of people, at the lowest cost, without the use of prescription drugs or surgery. 
About Richard N. Krupp (1930-2015)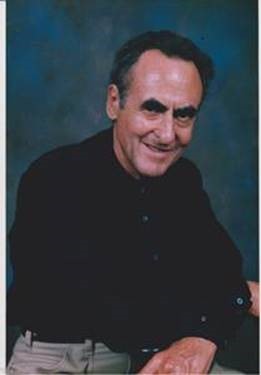 Richard ("Dick") Krupp was born on May 10, 1930 to a family of Russian Jewish ancestry and modest means. As a child, Dick was often sick, suffering from intense asthma. By the time he was a young man, he began researching health and nutrition by popular authors of that period including Adele Davis, Carlton Fredericks, and Jonathan Wright. As a result of his research, he turned to healing approaches such as proper diet and nutrition as well as natural medicines such as herbs, vitamins, and minerals. His health improved dramatically and in time, he began recommending these approaches to his friends and employees and watched as their health improved as well. He came to believe that diet and natural medicine had the power to make millions of people happier and healthier than pharmaceutical interventions.
Dick understood that these methods were limited by a lack of scientific research. In his later years, he wanted to help make these healing approaches more widely available. He established an initial Trust at UC San Diego in 1997. Later, he found his way to the UC San Diego Center for Integrative Medicine and learned of their profound shared interest in diet and natural medicine. Because of their focus on helping those with limited means, and the credibility of their research, Dick realized that he had found the perfect academic partner, and he expanded his gift enormously. To further his belief in the healing power of food, he helped bring one of the most unique natural grocers, Frazier Farms, to north San Diego. This parting act of generosity through the Krupp Endowed Fund has already helped transform health care.
Dick died on January 1, 2015, survived by his free-spirited wife Rita.  His kind, selfless spirit lives on.