This 10-week model consisting of 90-minute sessions or the 2.5-day intensive program is for parents who are committed to learning practices in mindfulness and self-compassion.  These practices are designed to help parents build skills in awareness and self-regulation as they deepen their experience in the parenting process. Through this training, parents will be exposed to techniques and strategies that will help build problem-solving skills and enhance communication with their children.
Class Description: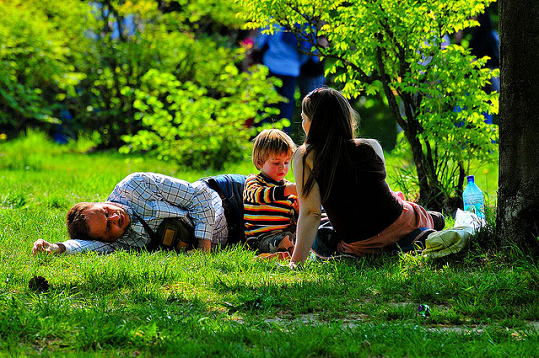 So often the demands of life affect our ability to practice patience and deep listening with our children, which can impact the quality of the parent/child relationship. This inattention can contribute to frustration and confusion for both parent and child. By identifying reactive patterns and exploring options for attending to the unplanned stressors in our lives, we can improve our ability to respond skillfully to our own needs and the needs of our children.  In this course, participants will be introduced to the foundations of Mindfulness and the effect of mindfulness training on emotional regulation and stress reduction.  In addition, participants will learn the purpose and value of the adolescent brain and its role in preparing a teen for life, along with ways to redirect the attention of a child in the midst of a tantrum. Participants will explore methods for cultivating emotional resilience, kindness, and compassion in their children. 
Parenting by all standards is challenging. In this course, participants will have an opportunity to listen deeply and with consideration to their children and create new ways of interacting, which, in turn, will teach children to manage their own stressors and live their own lives with greater skill and enjoyment. 
Benefits of the program:
A deeper awareness of your own stress reactions
An opportunity to explore activated patterns of parenting under stress
An introduction to Paul Gilbert's 3 emotional regulatory systems model
An increased ability to respond more skillfully to the unplanned and stressful moments with your child
Learning to listen with kindness and attention to yourself and your child
Learning to problem-solve with your child with patience and wisdom
Increasing your child's emotional strength and well-being
Improving your child's capacity to respond with kindness to others
Creating healthier and more productive relationships between family members
This course draws upon the book Everyday Blessings by Myla and Jon Kabat-Zinn, Ph.D., The Whole Brain Child and Brain Storm: The Power and Purpose of the Teenage Brain by Dan Siegel, M.D.