Timezone
America/Los_Angeles
Body
Margaret Cullen
When surrounded by so much turmoil, we can mirror it inside… and feel tossed around on the stormy seas of our difficult emotions. The "Cultivating Equanimity" class offers understanding and cultivation of equanimity as a balancing factor for compassion. A way to ride the waves and return to smooth seas.
Bringing the widened perspective of equanimity to our hearts and minds, having been suddenly and unexpectedly blown off the course of our normal routines, can bring the clarity and calm needed to support good decision-making. Allowing us to take in the bigger picture.
This class will include "trying on" perspectives, to bring the widened perspective of equanimity to situations that challenge compassion.
Equanimity is a state of mind that is spacious and balanced. From the perspective of equanimity, it's possible to recover composure more quickly and easily, no matter how extreme the highs or lows. Like kindness and compassion, equanimity is both instinctive and trainable.
The "Cultivating Equanimity" course will focus on the understanding and cultivation of equanimity as a balancing factor which can also help support taking action from a place of compassion. You'll have an opportunity to connect in real time with individuals from around the world as you experiment and "try on" new viewpoints, while exploring the expansive quality that equanimity brings to situations that can be challenging.
Compassion Institute Founding Faculty member Margaret Cullen will lead this special two weekend class which will run between 10 am and 12 pm PDT / 1 pm and 3 pm EDT on March 6 and March 13, 2022. The workshop is designed for members of the general public, as well as for professionals. All are welcome! 
"Because love, compassion and joy can lead to excessive attachment, they need to be balanced with equanimity. Because equanimity can lead to excessive detachment, it needs to be balanced with love, compassion and joy. Together, they express optimal mental harmony. At rest, consciousness is peaceful and open.
This is natural equanimity." - Jack Kornfield
Trainer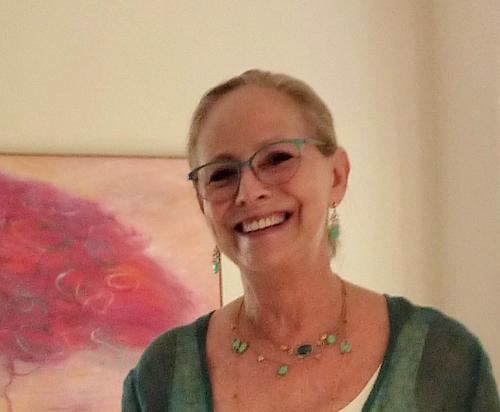 Margaret Cullen is a licensed psychotherapist and was one of the first ten people to become a Certified Mindfulness-Based Stress Reduction (MBSR) teacher. For over 20 years, she has pioneered secular contemplative programs for a wide variety of populations including physicians, nurses, HIV positive men, cancer patients, overweight women, military spouses college students, clinicians and educators. She has developed and taught contemplative interventions for research studies at Stanford, UCSF, Portland State, Penn State, University of Michigan, and University of Miami. In 2013, she developed a mindfulness and compassion program (MBAT - Spouse) for military spouses that she piloted at Ft. Drum, Maxwell Air Force Base, and Joint Operations Special Command. In 2015, she co-authored a book on Mindfulness-Based Emotional Balance (MBEB), an evidence-based program that she piloted across the US and Canada. She has also designed and co-delivered teacher trainings for both MBAT-Spouse and MBEB.
As a clinician, Margaret has been a facilitator of support groups for cancer patients and their loved ones for 25 years. In 2010, she was invited by Thupten Jinpa to contribute to the development of the Compassion Cultivation Training, first through the Center for Compassion, Altruism, Research and Education at the Stanford School of Medicine and currently as Founding Faculty for the Compassion Institute. A meditator for over 35 years, she has sat dozens of intensive retreats ranging from ten days to three months and has written extensively on mindfulness. Nothing brings her greater joy than contributing to a more compassionate world.
Schedule
March 6 and March 13, 2022
10am-12pm (PT)
Registration Fees
$155 ($125 early-bird rate available for those who pay 30 days in advance)
Cancellation Policy
A refund (minus your $25 non-refundable and non-transferable deposit) will be made for cancellations submitted in writing on or before a date 14 days prior to the start of the program. No refunds will be allowed after this date.
In the unlikely event that the course is canceled, UC San Diego Center for Mindfulness is responsible only for a full refund of the registration fee.